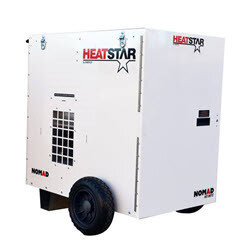 190K BTU Tent Heater
190K BTU Tent Heater.
1200 square ft and up
Thermostat controlled for optimum tempature control.
Includes one 100lb propane tank to last 8 hours under normal use.
Second 100lb tank recommended for events over 8 hours and for colder weather
Included diffuser, any ducting and adaptors required.