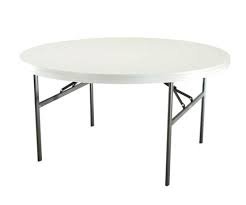 60" Round Table
Need a place to hold presents, food or somewhere to sit and eat? Here's the answer.
Seats 8 adults or 10 children.
Linen size: 90" for 15" overhang, 108" for 24" overhang, 120" for drop to the floor.
Table top may be wood or plastic. Please note any special request.
Linens recommended.