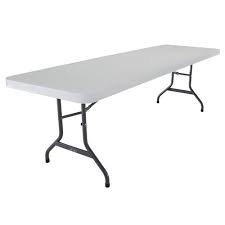 8' Banquet Table
Need a place to hold presents, food or somewhere to sit and eat?
Linen size: 60" by 120" for 15" width and 12" length overhang, 90" by 132" for width to the floor and 18" length overhang.
Table top may be wood or plastic. Please note any special request.
Linens recommended.