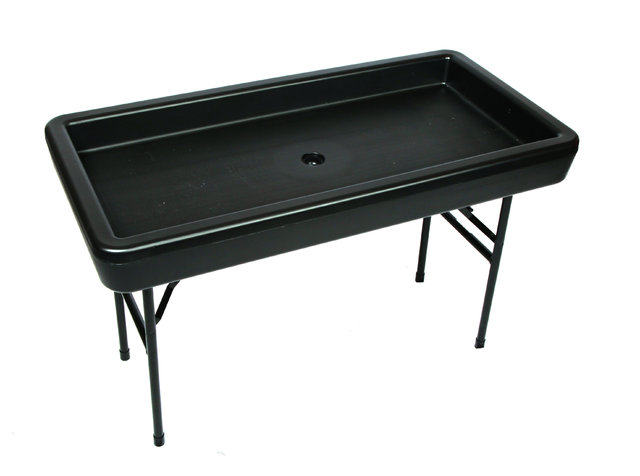 4' Fill 'n' Chill
4' Folding Table Table that holds ice to keep your food and drinks chilled all day long.
Tapered bottom drain melted ice to a drain valve.
Can be used indoors or out.
Inside Dimensions 44" x 20" x 3-1/2 well depth.
Polyester and plastic skirts are available for rent or purchase.
Collapseable legs for easy storage. Can fit in most cars.
Table could be black or white plastic.